Why are images not showing on my Sales Order?
It is not a requirement to show images on Sales Order's as the customer already have an idea what the Product look like. Alternatively, you do have the option to attach the image to an email if your customer requires an image reference.
How to send an image via email
Select Print Order Ack/Pro-forma,  you will be prompt to select your chosen file(s) / image to attach to your email.  You do have the option to select specific files or you can mark the Select All tick box. If you do not wish to email any attachments you can continue by selecting the function E-mail(No Attachments)
The standard process will follow using the outlook connector and open a new email with your chosen attachment(s)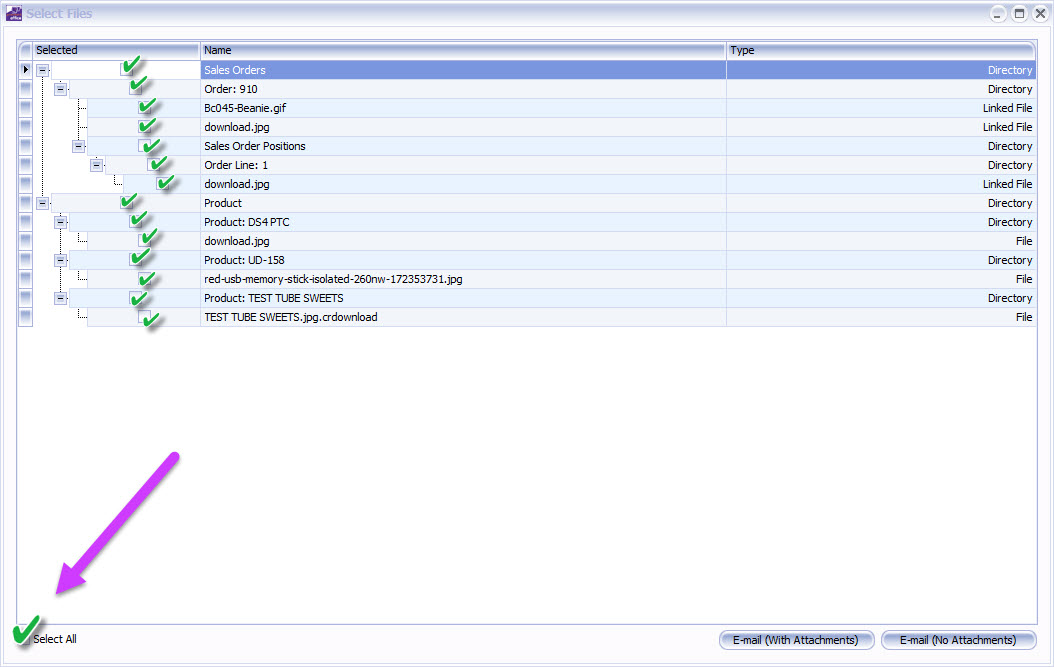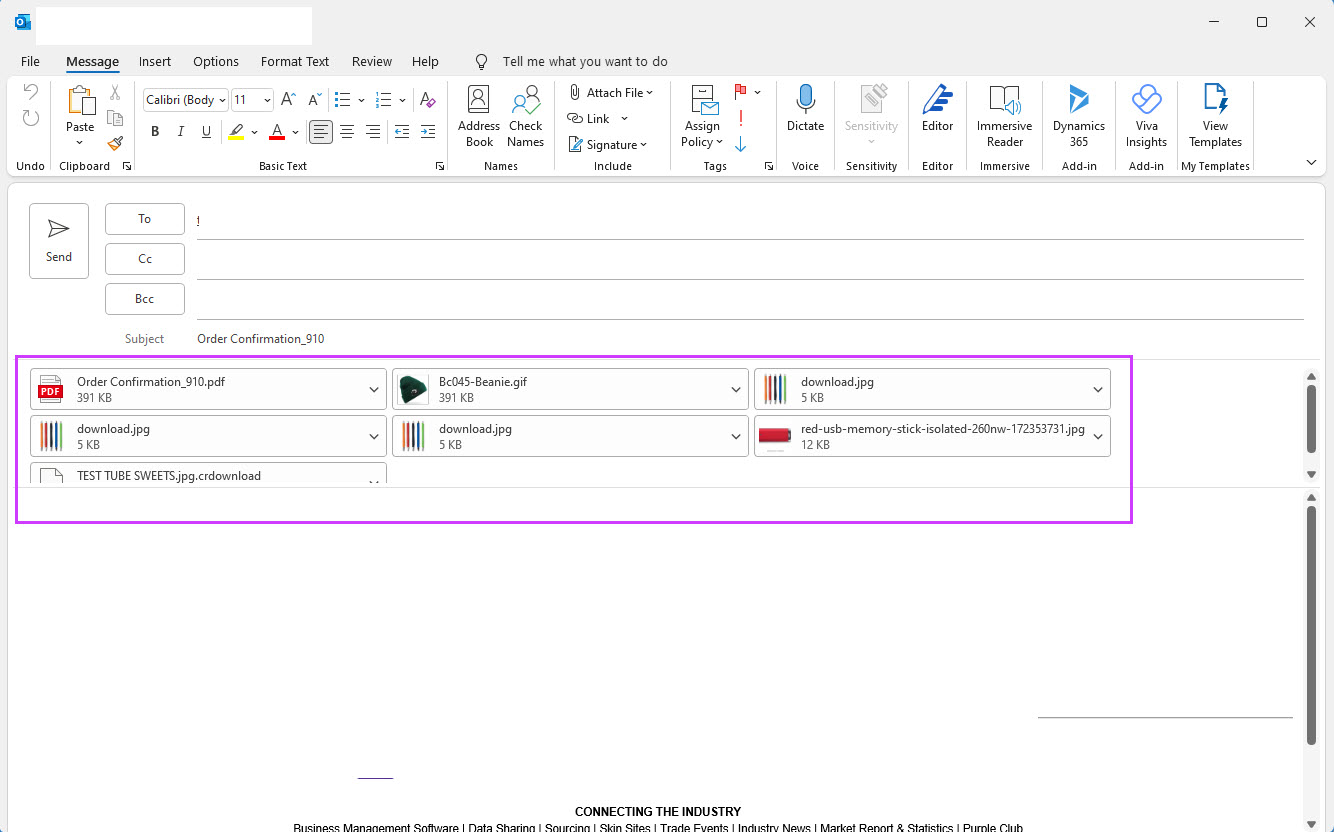 The Select Files dialog box does not appear on my screen.
If this is the case a setting will need to be set up please, contact our support team on 01252 701 092 who will be able to assist you.