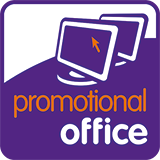 Full Control, Less Clicks, Easier, Faster, More Powerful
Promotional Office is a stand-alone business management system for the trade. An ERP, CRM, or a 'quote and ordering system'? It's each of those and it can be integrated with other environments to create the marketing and buying platforms of the future.
Promotional Office covers a wide scope of capabilities to support both Distributor and Supplier businesses in the industry. Designed for the trade by experienced developers in Germany, Holland and the UK, Promotional Office is rich with functionality to drive sales, whilst maintaining control of your business. Promotional Office is now the market's leading software solution and supports client companies of just one-person through to the multi group operations of 45 users and upwards.
The €4.5m investment to date has delivered the very best system to the market which brings proven working practice, unparalleled control and result-evident growth and efficiencies.
Sourcing City and it's development partners are committed to ensuring that Promotional Office will remain at the forefront of solutions for the industry.
Future-proofing and support considerations are core to the decision-making process for a new system. The .net framework, on which Promotional Office is built, allows for the rapid development of upgrades and the cloud hosting environment facilitates an uninterrupted roll-out of upgrades and enhancements when they're released. The development team can respond to new technology as it becomes available to the world, useful when 5 years or so have elapsed, and you are still using the latest technology! Also, our 'Software as a Service' agreement includes all system upgrades, unlimited memory capacity (storage) and Help desk/support.
We believe Promotional Office is a compelling solution as a stand-alone programme or in combination with other Sourcing City services. We'd be happy to discuss what your company might need from a system and to illustrate where Promotional Office could support your plans for the future.
Time for a change?
Contact Steve Carroll : steve@promotionaloffice.co.uk
01252 701092
It would not be an overstatement to say that Promotional Office has completely revolutionised my business; in terms of both the sales process, customer service and overall control of the operation, it more than pays for itself. I would recommend it to anyone looking to streamline and grow their business without a moment's hesitation.
Promotional Office is an exceptional case management tool which provides a direct return on investment. It has helped us to deliver a better service to our customers, as well as providing greater transparency throughout the business. From a management perspective we are now better able to manage resource, approach each and every order in a uniform way, whilst providing our customers with a consistent and professional service. We would highly recommend Promotional Office to other distributors.
I have used Promotional Office since I started Firefly in September 2013 and, I must admit, I love it. I am a sole trader and I wanted a system that made me look professional and stylish when sending out quotes and invoices but also, more importantly, helped me keep my business in order whilst I worked on developing my customer relationships. It's great basically and does everything I need. I know it works, it makes me feel confident and I absolutely trust Promotional Office.
We have been highly delighted with the Promotional Office software. It gives us more integrated management of our production processes than we had previously and the traffic light system enables us to confirm the status of every sales order at a glance. The Promotional Office team made the transition a very simple process and assisted us in an assured, professional and friendly manner throughout. Changing to Promotional Office is definitely the correct software solution to support our future growth and development.
Having had Promotional Office since September 2016, it as totally transformed the business. The speed and efficiency means we need less staff to process orders and the whole team is seeing the benefits. I just wanted to give you and the Promotional Office team positive feedback as it is easy to forget the work that went into the installation and training. The system really does what it says on the tin, plus a lot more!

Installing Promotional Office has been one of the positive changes we made during the Covid pandemic in the drive for efficiency and cost control and the system is already a key asset in these areas'. As the UK's leading 3d engraver, Laser Crystal have been providing the trade with creative ideas through innovation and superior 3D technology for 20 years. 'Positioning the company for the next phase of our development required a more integrated software system and Promotional Office, with its industry specific functionality, was our choice. The change has allowed new working processes to be applied, which required extra effort during the first phase, however, we're already realising the capabilities that Promotional Office is delivering for Laser Crystal and our clients.
"We started using Promotional Office February and have been extremely happy with it. The whole system is intuitive and very professional. We have used Sourcing City for 10 years plus, so having the Product Trigger to connect the two made sense. If you want to talk through the functionality call our office and speak with Ruby as she has experience of other systems in the market place too. The support from the Promotional Office team has exceeded our expectations – and I am not an easy person to please!"
Call us at 01252 701092 or email
support@promotionaloffice.co.uk
Software that really benefits your business.