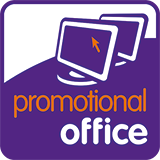 Promotional Office
Download the latest version of Promotional Office here. Once downloaded the programme will constantly update automatically. Note: Please make sure you have the latest windows updates installed before proceeding.
IF YOU ARE UNSURE WHICH VERSION YOU NEED PLEASE LOG IN USING YOUR SOURCING CITY ACCOUNT TO SHOW THE CORRECT VERSION.

Microsoft Outlook
To connect Promotional Office to your MS Outlook, please download this add-in. This is a Zip file containing 2 files, please extract and save both files to your desktop and run the 'setup.exe' file. Note: This will enable you to send e-mails directly to your customers, and save files from Outlook into Promotional Office

Support (Teamviewer 12)
Sometimes you have a question, and the best way to help you is us taking over your screen to have a look. This programme will allow us to do that. Make sure all other instances of the program are closed before clicking the below link.