How do I close a quote?
In this guide I will show you how to close a quote.
1st: from the dashboard go into the "Quotation Overview".
2nd: Once there find the quote you're looking for and select it, on the left-hand side under the "Standard" tab, click the "Close Quote" button.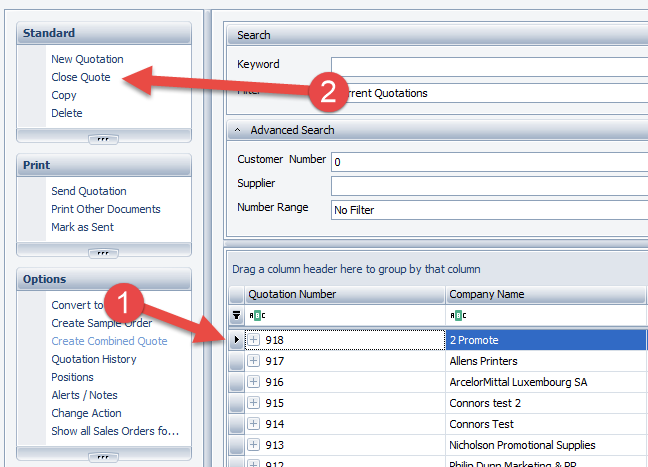 3rd: This generate a new window called "Close Quote", this turns up to confirm the closing of all the quote and the reason it is being closed. Once you're happy, press "OK" to continue.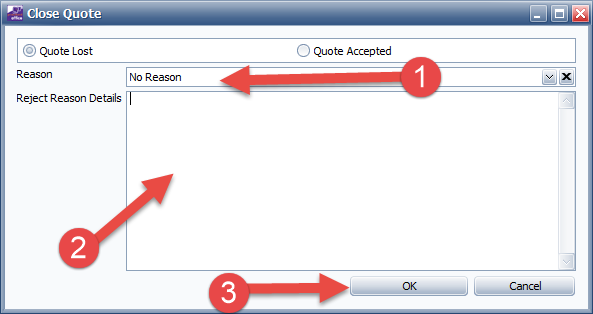 4th: After pressing yes, the quote will then be closed.